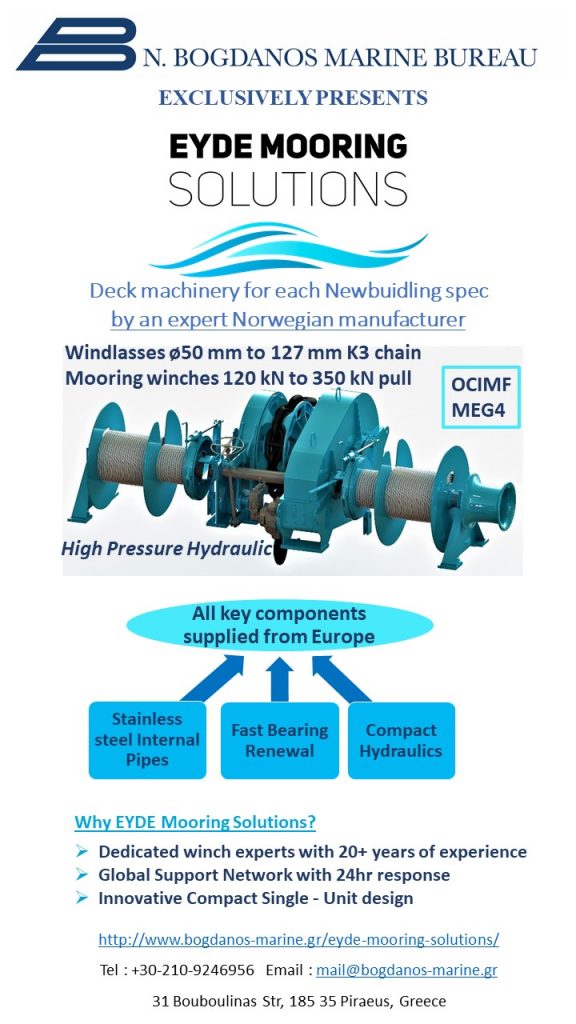 In the recent years there has been much change in the supplier situation of deck machinery for merchant vessels. Previously major suppliers like Rolls-Royce, Pusnes, Kocks (TTS), Hatlapa etc. dominated the market.
EYDE is a competitive supplier in the market, based on design from Norway and with focus on the end customer, the shipowner/shipmanager. EYDE has by now spent 2 years to develop its full range of deck machinery and is now providing it to the market, having set up its own supplier network, based on suppliers with many years of experience in manufacturing parts for deck machinery. EYDE's production is done in Dalian, China, with a company which has supplied deck machinery for several OEM's over the last 20 years (see attached short DSIC presentation & reference lists). Vital parts like hydraulic motors (STAFFA, KPM, UK), hydraulic pumps (KPM, UK) and electric motors are supplied from Europe.
EYDE has built and successfully tested a prototype winch which can be inspected at the DSCIC factory in Dalian (see att.). Also, Hyundai Heavy Ind. in Korea has audited and approved its factory, is approved by Daehan Shipbuilding and STX O&S in Korea and China.