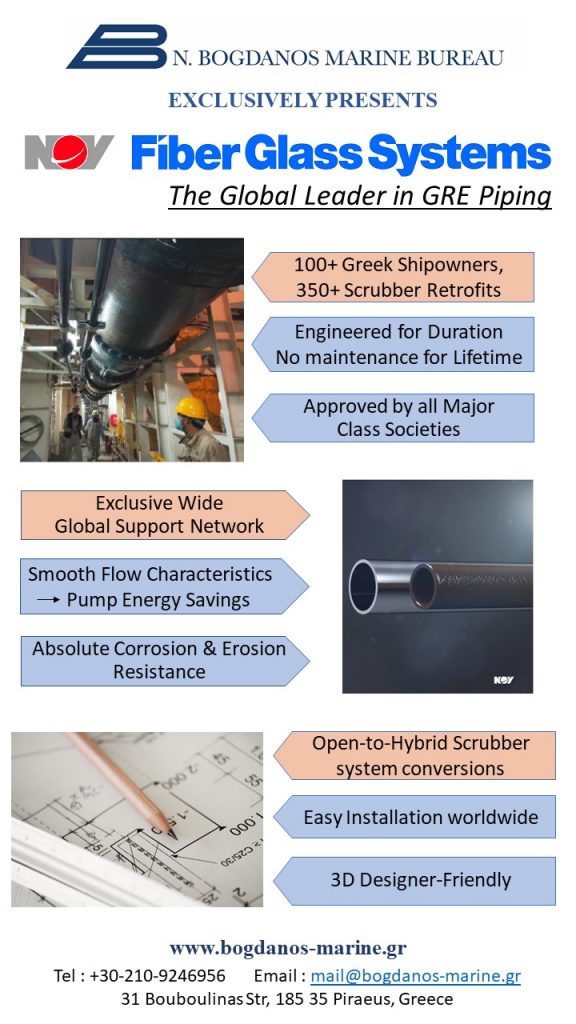 NOV FGS can offer amazingly cost-efficient long-term solutions wherever there is corrosion, either by seawater or any other corrosive liquids, via the use of GRE (Glass Reinforced Epoxy) piping in land, marine & offshore projects.
Our company represents and supports exclusively in Greece & Cyprus for over 30 years NOV FGS (www.fgspipe.com) -ex-Ameron- the market leader in GRE piping, as the supreme no-corrosion alternative to steel, with a rich reference list in the Industrial, Oil & Gas and Maritime fields.
Almost all Greek- owned vessels are equipped with NOV FGS piping in seawater & scrubber installations, while the fire-fighting network at Hellenic Petroleum at Elefsis also does.