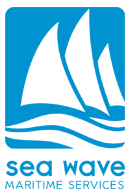 Sea Wave Maritime Services is a team of experienced marine professionals with a wealth of experience in the marine, oil, and gas industries, operating in Australia and the South Pacific region. Our experience covers a wide range of fields from operations to technical supervision, from surveys and audits to technical management and insurance claims and from project management to alternative fuels. We also provide training in the areas of our expertise. Our team consists of naval architects, marine engineers, industrial chemists, process engineers, sea-going engineers and captains. The team is well conversant with Flag State legislation, Classification Societies, and marine insurance requirements. Further, we are focused on and committed to the highest safety standards.
We undertake independent marine surveying, technical service inspections, consultancy, and reporting for owners. We offer marine engineering services including diesel engines, boilers, couplings, and propulsion system investigations. We offer supervision of underwater hull cleaning and inspection ensuring compliance with the owner and statutory requirements including the latest environmental regulations.
We perform technical inspections and evaluations required by marine insurance companies. We undertake independent audits for ISM, ISO 14001, ISPS, MLC and cargo on-hire/off-hire surveys.  We perform marine superintendence, repair supervision and commissioning.
Our Chemical Inspectors work in cooperation with client's representatives, Customs, government agents, and vessel and shore facility personnel to ensure the quality and quantity of chemical and oil cargoes.
With our partners, we provide LNG technical and operational guidance and assistance for gas carriers (IGC-Code) and ships covered by the IGF-Code. These services include low flashpoint fuels outside of the IGF-Code like Hydrogen. We also provide pre-contract consultancy services, including cost estimates for ships' alternative fuels. For ship owners of large and ultra-large containerships, we provide pre-contract, contract, and post-contract support.
The following range of services is delivered in Australia and the South Pacific region :
1

Pre-purchase Surveys for ships

2

Ship surveys, inspections, and vetting

3

Pre-inspection Service for Port State Control

4

Port State Control issues resolution

5

OCIMF Pre-vetting inspection

6

ISM & ISPS system training and implementation

7

ISM, MLC & ISPS internal audits

8

ISM/ISO in house training for Internal Auditors

9

Pollution Control Surveys and audits

10

Marine Superintendence. We exercise alertness and vigilance to ensure the necessary repair works on your ship are being properly executed

11

Repair contractor procurement

12

Repair Supervision and Commissioning

13

Stakeholders' communication

14

Assist ship crew to comply with local authority's requirements

15

Technical inspections and evaluations required by Marine Insurance companies and Clubs

16

Diesel engine, boilers, couplings and oil-filter investigations and assessments

17

Propulsion systems services including shafting, gear boxes, elastic couplings, and power transmission parts / train

18

Mechanical design services

19

Root cause analysis investigations for failed mechanical parts transmitting dynamical loadings

20

Torsional vibration calculations, Evaluation of measurements, Alignment calculations, Evaluation and filtering of material investigation reports, inspection on board for gathering information

21

Underwater ship hull cleaning and inspection contractor procurement

22

Supervision of underwater hull cleaning and inspection ensuring compliance with owner and statutory requirements including the latest environmental regulations

23

Top management advisory and consultancy service for ship owners of large and ultra large container ships, in particular ship pre- contract, contract and post contract technical and operational guidance and assistance

24

LNG Carrier technical and operational guidance

25

LNG and other alternative fuels consultancy

26

Advice on alternative fuels including engineering costs

27

IGF Code and additional low flashpoint fuels (including Hydrogen) related ships technical and operational guidance.

28

IHM (Inventory of Hazardous Materials) Parts I, II and III developments

29

30

Work in cooperation with client's representatives, Customs, vessel personnel, government agents and shore facility personnel to ensure accurate results are achieved.

31

Calculate and report quantities transferred and perform full reconciliation of same.

32

Collect samples of hazardous materials or arrange for sample collection.

33

Work safely in the presence of hazardous materials as defined in the appropriate Material Safety Data Sheets.

34

Analyse chemical samples and prepare reports