The purpose of Ecospeed is to offer a long-lasting, non-toxic protection for all ship hulls and to provide a system that keeps a hull very smooth and free of fouling for the service life of the vessel with minimal repair and no replacement. Instead of using chemicals to try to kill and repel marine fouling organisms, Ecospeed uses a hard, impermeable, impenetrable coating along with manual removal of fouling at an early stage

Ecoshield, was launched in 2013 for permanent protection against cavitation damage for rudders. The glassflake reinforced coating protects the rudder for the service life of the ship without need for recoating or major repair and comes with a ten-year guarantee. Ecoshield is also suitable for bulbous bow, stabilizer fins, thruster nozzles and other underwater ship gear which needs special protection from corrosion.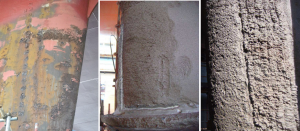 Ecofix is used in combination with Ecoshield, the ultimate rudder protection coating. When a rudder or other piece of underwater ship gear has not been properly protected, the surface will become corroded. Cavitation damage can cause severe pitting. The steel needs to be restored to its original shape with a smooth surface prior to recoating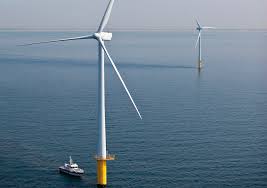 The latest member in our range of coating systems is Ecolast. This product is UltraViolet (UV) resistant and preserves its color while at the same time offering the corrosion and abrasion protection our coatings are known for.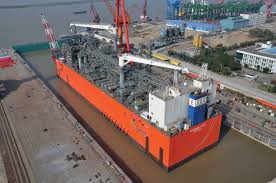 Ecolock is designed to protect offshore vessels for decades without the need for drydocking. Increasingly, offshore units such as FPSOs, FSOs, FLRSUs and others used for offshore oil and gas exploration, drilling, storage and transport need to stay out of drydock for 15, 25 even 40 years. The challenge has been to protect the underwater hull from corrosion and to provide a cleanable surface so that the biofouling that accumulates can be removed successfully and safely for UWILD and to reduce weight. Ecolock is the answer to that challenge.
SUBSEA COATINGS – ECOSHIELD – Protecting Pleiades tankers since 2013
Pleiades' Technical Director Mr. Miltos Synefias commented that the decision to apply the coating on the first vessel was not an easy one, but that the obtained results made
the choice to extend the coating to the other vessels obvious.
Mr. Miltos Synefias
SUBSEA COATINGS – Danaos Shipping
Highly qualified professionals with FROSIO red level certificates evaluated the coating and gave the green light for application. After five years of operation at various speeds
there were only minor detachments and those were easily repaired.
Mr. Georgios Zolatos