Singatac is a specialist in ship repairs & retrofits since 1997 in Singapore & Bintan, Indonesia with fully-equipped workshops. SINGATAC has grown to a renowed marine, offshore, oil & gas services provider, with three fabrication facilities and total numbers of 700 employees operating in both Singapore and Indonesia as of today. As an ISO 9001:2015, ISO 14001:2015 and OHSAS 18001:2007 certified company, Singatac upholds and practices contemporary standards.
Services:
Repair of hull damages due to collisions, mechanical contacts & corrosion
BWTS, EGCS, ESD & EEXI-Boosting Retrofits
Pipe fabrication & installation
Fabrication, supply & installation of outfitting
Repair, renewal & testing of machineries
Cleaning & painting
Fully equipped workshops:
Bintan, Indonesia 70,000m2 yard c/w 200m waterfront for vessel up to LOA 200m & draft 8m
(zero tide). Crane capacity up to 350 ton
Tuas, Singapore 10,000m2 yards c/w 100m waterfront for vessel upto LOA 100m & draft 2m (zero tide). Crane capacity up to 350 ton.
Notable Points:
Strong control of internal production resources, ie. manpower, equipment & facilities to provide 24×7 services
Focus on the ship repair business, and business reinvestment
Top-rate financial footing
Dedicated, committed and highly professional team
Strong belief in getting the job done right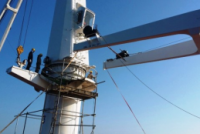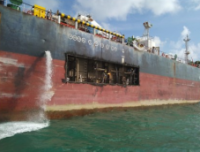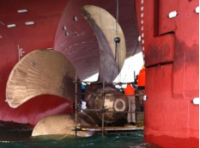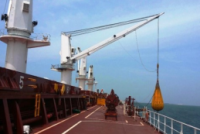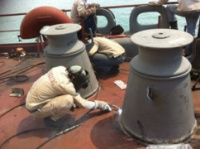 DECK MOORING ARRG'T INSTALLATION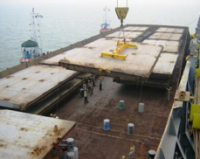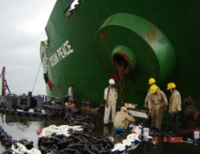 RENEWAL / REPAIR OF ANCHOR/CHAIN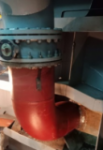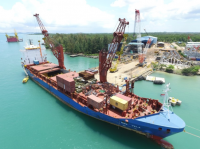 PROVIDE LAY-BY BERTHS FOR EMERGENCY REPAIRS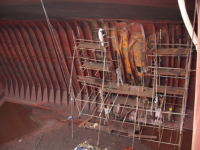 CARRY OUT DAMAGE REPAIRS TO CLASSIFICATION'S REQUIREMENT